Septic Tank Cleaning in Donegal, Sligo & North Leitrim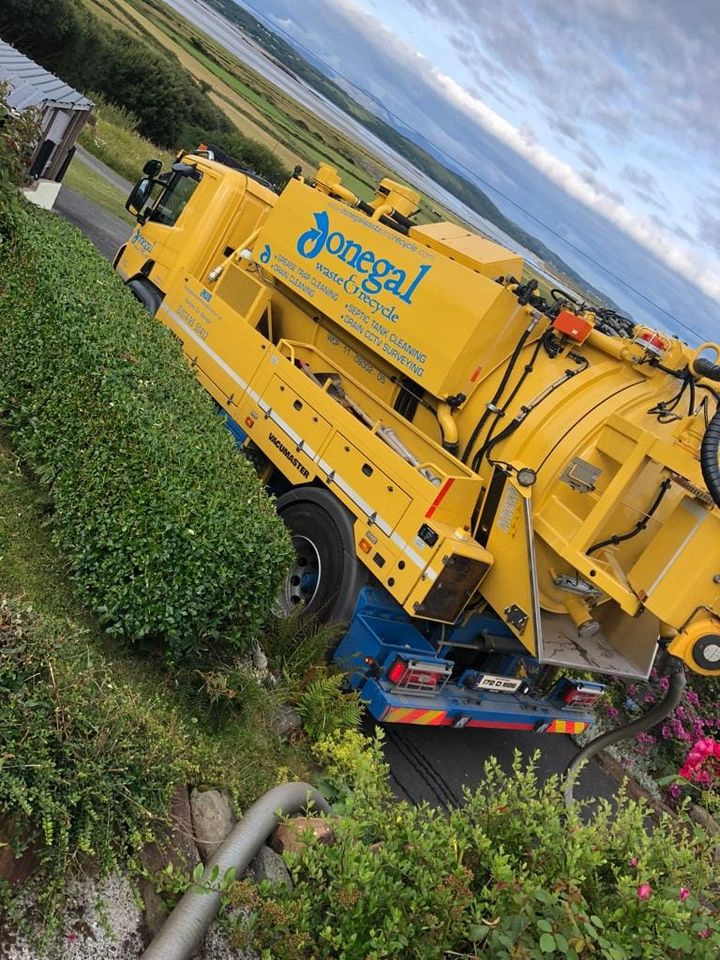 When is it Time to Clean Your Septic Tank?
The area around your tank may be pooling with water as a result of an overflowing tank
A strong bad odour coming from the area where your tank is
Slow drains – your sink, toilet or bath draining slowly maybe a sign of a clog in the drain or a full septic tank
Similar to slow drainage, your toilet may be struggling or become weak to flush
If any of the above apply to you, please get in touch with our office. We offer efficient & affordable septic tank cleaning in Sligo, Donegal & North Leitrim.
We have facilities in Donegal Town and Glenties and serve all over Donegal, Sligo & North Leitrim. Donegal Waste & Recycle is one of the top sludge removalists in Donegal. Being a family run business, we believe in quality, commitment and customer satisfaction.
Drain Cleaning/Unblocking