No matter what type of waste is generated by your household, we have the solution for you. You can rely on our wide range of waste and recycling collection services.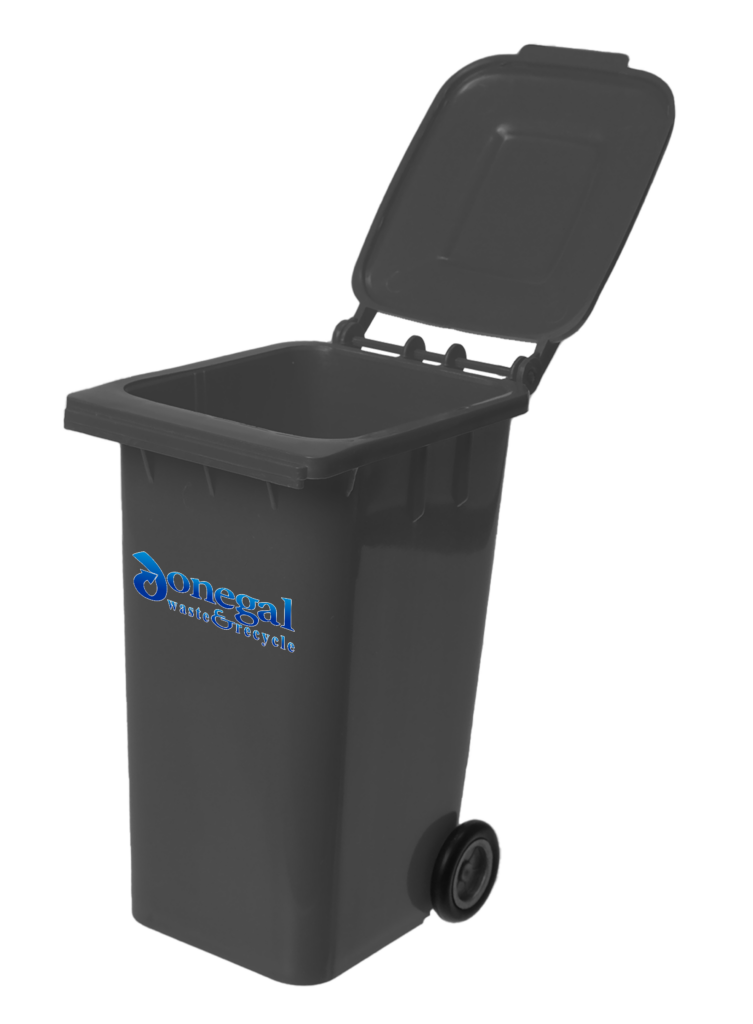 Bin Collection in Sligo, Donegal & Leitrim
Donegal Waste & Recycle offer a domestic household collection service throughout Donegal, Sligo & Leitrim. We have various bins sizes and plans available for you to choose from to suit your households needs.
The following bin sizes are available:
120ltr General Waste, Recycle &  25ltr Caddy Food Waste Bins
240ltr General Waste, Recycle & 25ltr Caddy Food Waste Bins
We also have a 'Pay as You Go' option available for households that don't generate as much rubbish every week/fortnight.
To find out more information on our domestic bin collection service, get in touch with our office to discuss which plan is right for you.
Commercial Waste Collection
Donegal Waste & Recycle offers bin sizes from 240 litres to 1100 litres and are suited for a wide array of commercial waste from locations such as factories, warehouses, shops and schools.
We have a regular and reliable commercial waste collection service with flexible charge options. All these options, combined with our efficient and robust team, allows us to have an effortless waste collection.
Call our office to get a quote today.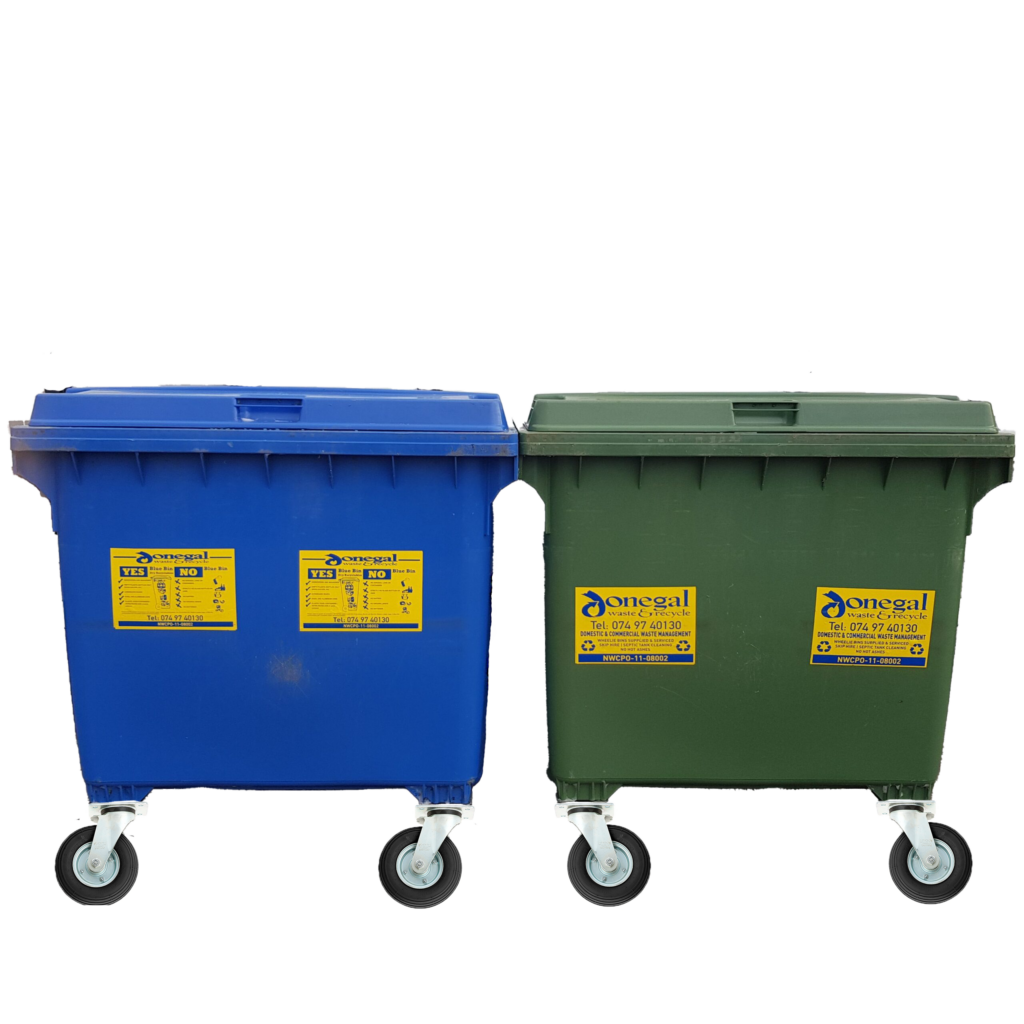 Other Commercial services provided: